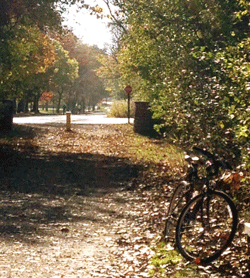 The other day I played hooky! I had a ton of things to get done for work and chores to do at home, but I decided I was going to take advantage of one of the last beautiful days of the year, before the cold of fall sets in for good. I told myself that I wasn't going to think about everything I left behind – just go and enjoy the glorious day. After all, it would be waiting for me when I got back.
I am so glad I did too! I went for a bicycle ride. The sun was shining; the weather was unseasonably warm. When I returned home I felt like a new person. I could have felt guilty about leaving my work behind, but by allowing myself to do something just for myself, being just a "little bit bad," I recharged my batteries, and had a renewed interest in my to-do list. I actually think I got more work accomplished because I "stole" this time for myself.
How many times do you push yourself to get things done and ignore your need to recharge? Are you a perfectionist that isn't happy unless you are in total control? Do you sometimes feel like you are juggling too many balls at once? Welcome to the group. As I get older, I have come to appreciate doing something fun as a way to relieve stress and keep a positive outlook. Sometimes it can be as simple as reading the front page of the newspaper or doing the daily crossword puzzle.
As we enter this holiday season, taking some time for ourselves is especially difficult. There are holiday parties to plan and attend, cookies to bake, gifts to buy, cards to send out. Who has time for themselves, right?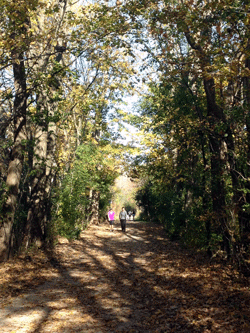 This is when being "just a little bit" bad can help the most! Sometimes, just one rebellious act can make you feel in control again so you can put things in perspective. Have you ever thought of deleting emails without reading them or playing a prank on a family member? You can take a long luxurious bubble bath, or schedule a play date for yourself instead of just the kids. If you always find yourself always saying "yes" to requests, try saying "no" for once. You may feel bad at first, but there will also be a sense that you have stood up for what you need.
It is easy to fall into a people-pleasing pattern and neglect your own needs. Learning to put yourself first and find your voice is priceless. I like the analogy of putting the airplane oxygen mask on you first, before assisting others! You can't help others if you're gasping for your own air. By taking time out every now and then to help yourself, you are better able to remain strong, especially during stressful times.
Try it out for yourself. I would love to hear about how you were "being bad" and how you felt about it!
Yours in Health,
Evey