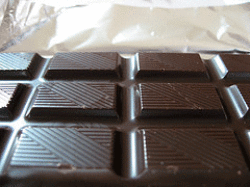 I'm a guest blogger again for
Spynergy Winnetka
!
I am talking about the
benefits of chocolate
this time - and there are many, it turns out! Not only that, but I got to try out a new recipe for a Chocolate Smoothie that kept me satisfied throughout my spinning workout without any "dead weight" feeling in my stomach. I bet it would work well for whatever your morning brings and keep you happy until lunchtime!
Let me know
if you try the smoothie and what you think about it!
Yours in Health,
Evey
Photo courtesy of cacaobug at Flickr